Tickets For La Sagrada Familia
Tickets For La Sagrada Familia Basilica (check the prices here) | Address; Carrer de la Marina, l'Eixample District, Barcelona). Closest Metro Station; Metro La Sagrada Familia Stop (L2, L5 Lines). How To Get There By Bus; Lines 19, 33, 34, 43, 44, 50, 51, B20, B24. Opening Hours (2018); From April to September 09:00 -20.00, November-February 09:00-18:00, October 09:00-19: 00.  Dates 25.12, 26.12, 01.01 and 06.01; 09: 00-14: 00.
La Sagrada Familia Ticket LineIf you need to choose the most impressive one single structure in Barcelona, ​​or even in Spain, this impressive neo gothic church is probably the most important artwork of Antoni Gaudí; the symbol of Barcelona, La Sagrada Familia Church. La Sagrada Familia is a magnificent architectural masterpiece of Gaudi (1852-1926), the greatest master of the art of Modernism (Modernisme / Catalan Art Nouveu), which was left unfinished by the dramatic death of Gauidi in 1926. After graduating from the Faculty of Architecture, Gaudi acquired wealthy friends and soon became rich and famous, bourgeois life began to live by forgetting the years of childhood and youth he grew up in poverty.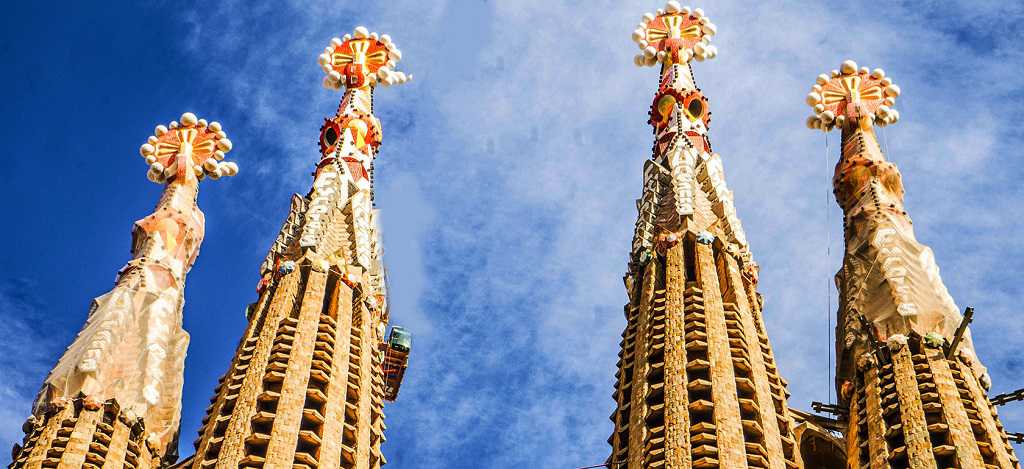 But in 1883 a project proposal came to him that radically changed Gaudí's this colorful life. A foundation founded in the name of the Prophet Joseph and the holy family asked him to built a church in Barcelona, ​​where the whole world will fascinated. Gaudi started working shortly by accepting the job.  This duty, which Gaudi received in the name of Jesus, was a reason for his return to the ascetic catholic roots of his childhood. After a while he left all other his projects and devoted himself entirely to the design and construction of this big church. Breaking away from the old bourgeois life, he worked continiously by living a simple life and wearing simple clothes. Gaudi lived inside of the construction for 16 years. In total he spent 46 years of his life for this church. During this period, the first and the oldest facade of La Sagrada Familia "The Nativity Façade" was designed in an almost improvisational manner, mostly with his own hands and completed a large part of it…click for more information.
Tickets For La Sagrada Familia Basilica